Welcome to one of the area's premier resource for all your real estate questions, information and services in the Catawba Valley area. I hope you enjoy your visit and please feel free to explore everything our website has to offer, including all area water front homes and property listings, information for home buyers and sellers, and more information About Us, your professional Hickory area Realtors.
Looking for a new home? Looking for Catawba Valley area Living? Great! Please feel free to use our FREE Quick Search or Map Search to browse an up-to-the-minute database list of all available properties in the area. Unlike other area sites, we do not require you to sign in, register or pay to use our search. And, our search is conducted through area Multi-List Services
which means the status of the home is current. This means you will not keep hearing... "I am so sorry, but that home has already sold". We are funny about that...We believe free should be free, that the information you receive should be current, and your personal information should be kept private. We will never share your information and only require contact information when you want us to contact you for more information or a private showing of your dream home. Do not know exactly what you are looking for? No problem! Simply use our Dream Home Finder form and we will conduct a personalized search for you and deliver it to the privacy of your email in box to view at your leisure.
Planning to sell your home in the next few months? Great, we can assist here also. When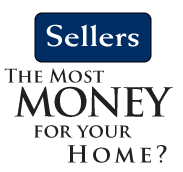 Marketing your home, nothing is more important than knowing a fair asking price and the conditions of the current market. We would love to help you with a FREE Market Analysis. We will use the latest comparable sold listings to help you determine the accurate market value of your home to best meet your needs and goals in the sale of your property. Your home is typically one of the largest assets you own. Make sure you maximize its' value when you sell.... and we are ready to assist you in accomplishing this goal. Contact us today and let's get started.
Thank you for visiting our search portal and please let us know if there is anything we can do to assist you in achieving your real estate goals and dreams


HEY! KNOW EXACTLY WHAT YOU'RE LOOKING FOR? GREAT!
SAVE TIME BY HITTING ONE OF OUR "QUICK CLICKS" NOW!